Adventures in scripture reading with young kids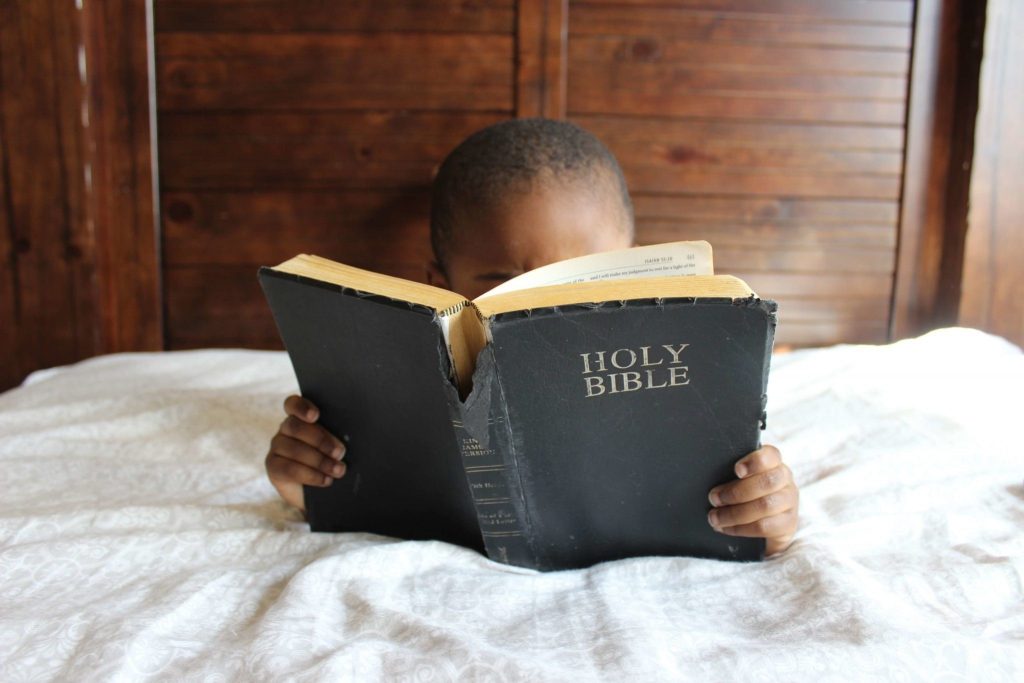 My husband and I share a home with an aging, medium-sized chocolate lab and three small humans with large personalities. We take our role as followers of Jesus pretty seriously and a big piece of that right now is helping the aforementioned small humans learn that the God of the Bible is real, He's big and powerful and His love for them is crazy big.
One way we model this is by reading His Word. Now – you should know, we're not nailing this. We go through The Jesus Storybook Bible in fits and spurts and between arguments, milk spills, and 2 year old tantrums (he did not want the whipped cream ON the waffle!). But after hearing a podcast this summer about creative ways to up your Scripture intake with your kids I got convicted.
I just need to be reading the Scripture with my kids.
After all, I do believe it's the inerrant Word of God and that it's living and active and able to pierce our hearts. I also believe that you don't have to have a ton of baseline theological understanding for the truth of Scripture to transform your life – and hey, where else are you going to start building that baseline understanding if not while hearing those powerful words even before you can fully understand them?
So was birthed "John in July." Which is quickly becoming John in July & August…
As often as we think of it my husband and I pull the leather-bound Bible off the desk and open to the bookmarked page and read aloud. We've tried to make it more fun by having the kids shout "Jesus!" every time his name appears on the page. They seem to enjoy it.
Two beautiful things have become apparent since we've started this journey:
Hearing God's Word read aloud in different voices, with emphasis and inflection added helps the words spring to life in a fresh and winsome way.
Having to break down John's Gospel to capture themes that are accessible to a 2, 4, and 6 year old really highlights how crazy big Jesus' love for people really is.
That woman in chapter 4 – nobody liked her. Nobody wanted to talk to her or be around her, but Jesus entered her world on purpose with incredible love and grace and she became the catalyst for the salvation of many.
That man in chapter 5 – he couldn't walk. He had no power, no one to care for him, he was forgotten and invisible. And then Jesus goes to this place full of sick and needy people and sees this man and speaks to him and heals him.
Here at Compass we've been working through a series called "What is the Bible?" and one of the themes that comes up again and again is that Jesus comes to change how we view and use power. Countless times in the Bible we see God breaking into the story of humanity through an unlikely person. He promises to make a nation out of an old man and his barren wife. He uses a stuttering man with a twisted past to lead God's people out of slavery. He uses an undocumented immigrant woman (also barren and a widow) to live out the Gospel for Israel to see and then uses her lineage to send a King to His people. He uses a young girl with no standing or power to bring the Savior of all men into the world.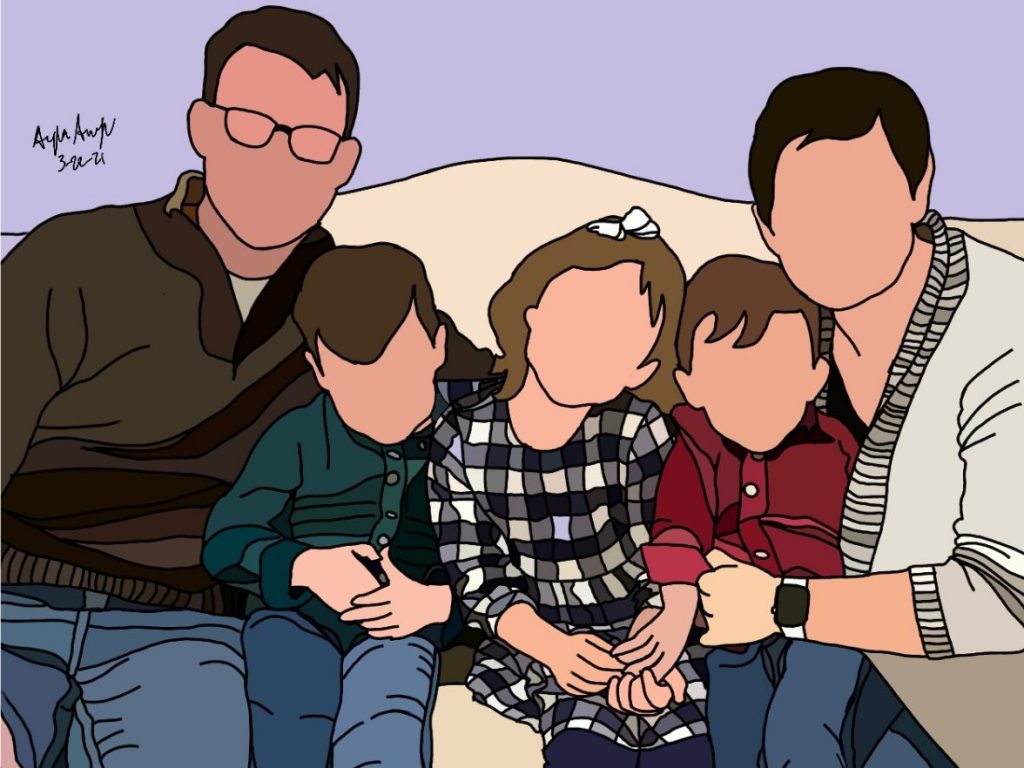 God uses His Word and His people to do some crazy things. This is something for my kids to take to heart as we navigate sibling rivalries, disputes among friends, and the chaos of this world. But it's also something good for my own heart. When I'm in God's Word and letting it dwell in me then I'm reminded of its formative powers. That my own heart needs reminding of how God calls me to use my own power as an educated woman living in the wealthiest country in the world, my power as one who is gifted by God's spirit, my power as one who is called "Mom" by three small humans.