Spring Break Staycation Ideas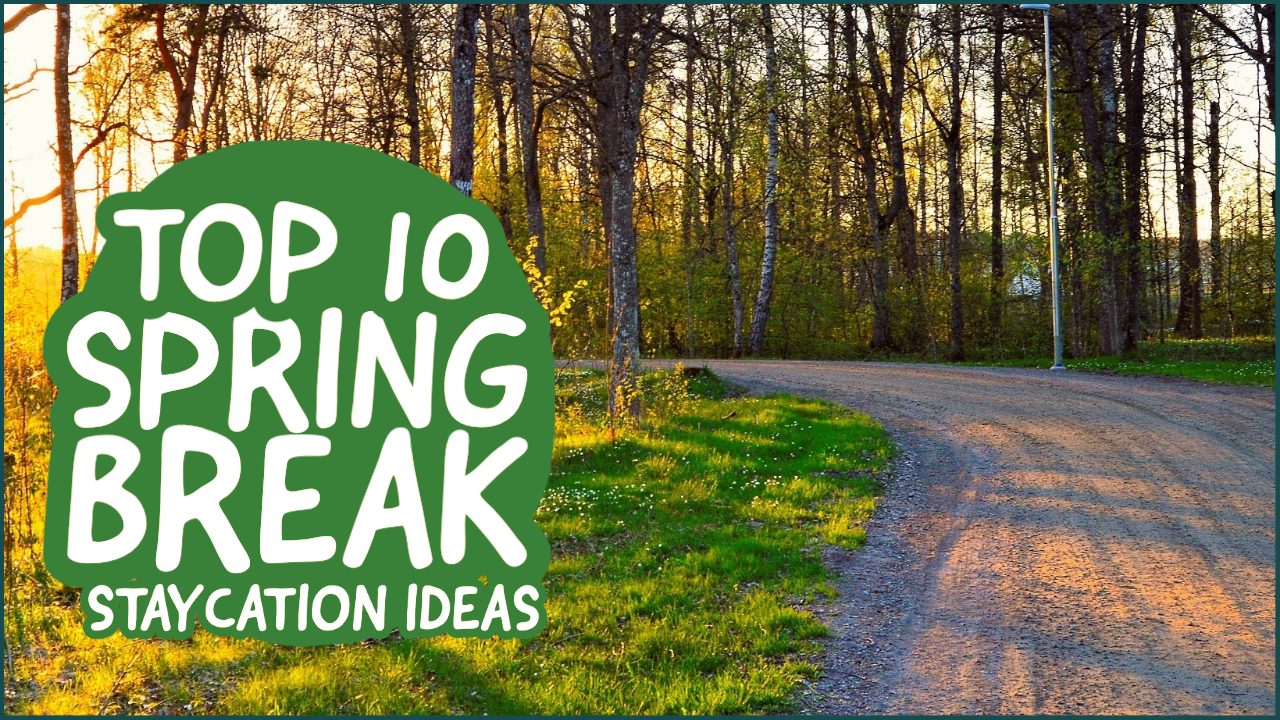 Looking for some fun staycation ideas for Spring Break? We've got you covered! Here are Molly's Top 10 Columbia Spring Break Staycation ideas:
TAKE A HIKE
Just minutes south of the MU campus, Rock Bridge State Park has over 15 miles of trails perfect for exploring. Bring a water bottle and some snacks and take the family out to explore the trails, caves, creeks, and picnic areas.
RIDE A BIKE OR SCOOTER
Bonnie View Nature Area is our go-to spot for fun, exercise, and bird watching. The trail is pretty quiet most of time and paved which makes it great in all weather. Bonus - bring along a scooter or bike for the kids and get your heart rate up chasing them along the path!
ENJOY A MOVIE NIGHT
Pop some popcorn, put on some jammies and snuggle up for a fun family flick. Need some help picking a good film? Visit https://www.habitsofthehousehold.com/post/familymovienighthomeruns for great recommendations.
HOST A TEA PARTY
Bake some scones, pull out the nice dishes and your best fancy clothes from the back of the closet and have some fun together.
GET LOST IN A GREAT READ-ALOUD BOOK
Get hooked on a great book. We recently read the Wingfeather Saga aloud to our 7 year old and fell in love with Andrew Peterson's fantastic fantasy series. Other top picks at our house include My Father's Dragon and the Narnia series.
VISIT A NEW RESTAURANT OR COFFEE SHOP
Enjoy a morning at Toasty Goat, a new coffee shop that has a dedicated children's space. My kids love their hot chocolate! Other fun spots include any of the Shakespeare's Pizza locations (pizza by the slice at lunch Monday-Friday), Mug's Up (opens for the season March 25), and newcomer Goldie's Bagels.
PAINT ROCKS AND SCATTER THEM AROUND TOWN
Pick up a kit at Hobby Lobby, Michael's, or amazon and let your inner artist go free. After you paint the rocks and seal them, scatter them around walking paths in town and brighten someone's day.
SWIM AT THE ARC
Columbia's fantastic indoor pool is open for rec swim Monday through Friday during spring break starting at 2pm. No sunscreen necessary for this water fun!
SHARE DINNER WITH FRIENDS
Find some other stay-cationers and get together for dinner. We love burgers on the grill and easy side dishes. Don't get overwhelmed with fancy food or a pristine house (ha!), just invite someone into the chaos and have fun together.
PERSONALLY INVITE SOMEONE TO EASTER AT COMPASS
The Ultimate Easter Egg Hunt happens Saturday, April 16 at 10 am and is SO MUCH FUN! This totally free event is a hit with families and a great way to get people connected and have fun together.
Pick up Easter Invite Cards at Compass and personally invite your friends or neighbors to come Sunday, April 17 and enjoy a fantastic morning together.