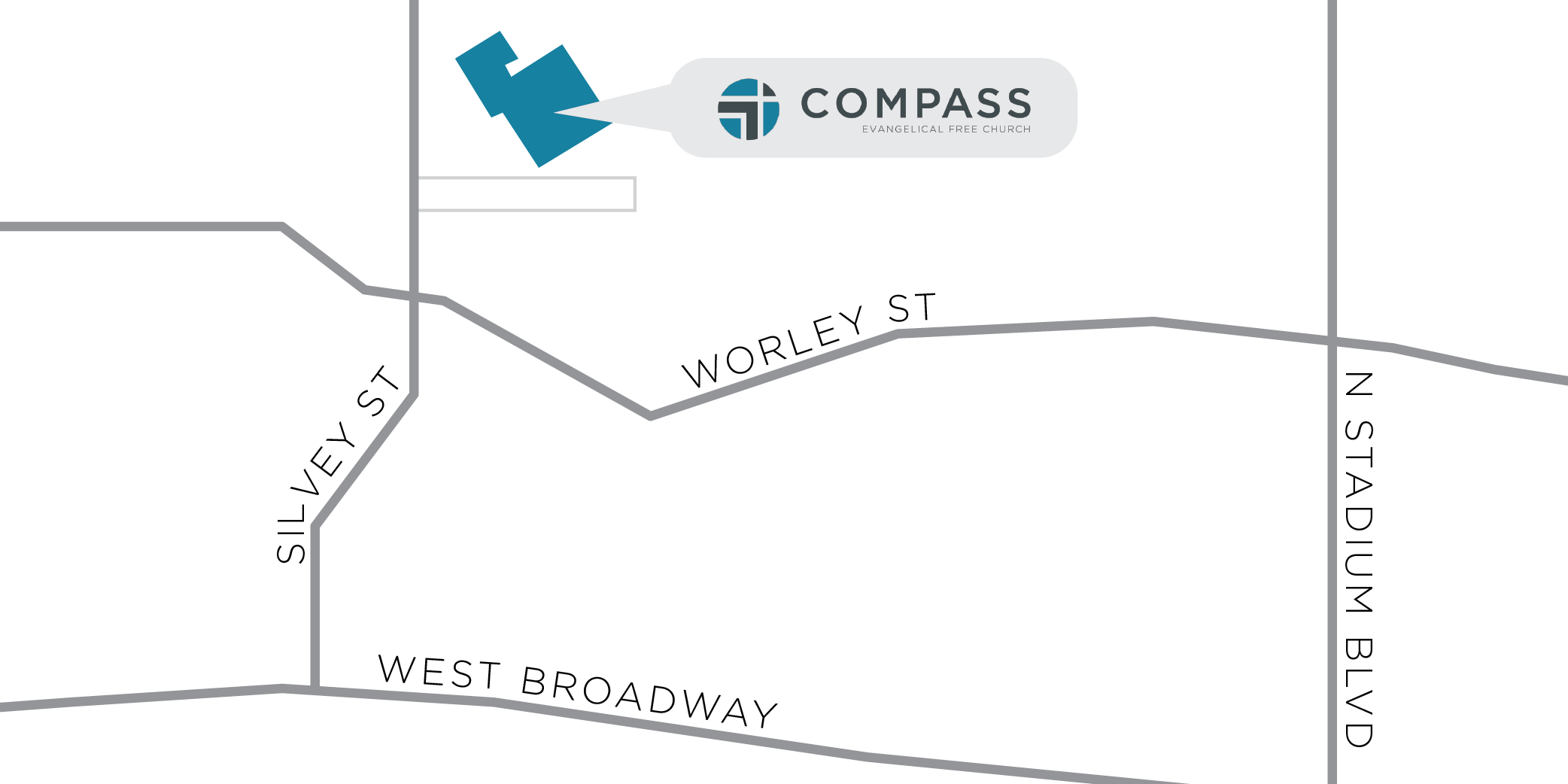 600 SILVEY STREET | COLUMBIA, MO 65203 | 573.445.7206
SUNDAY MORNING WORSHIP SERVICES

At Compass, we love Sunday worship, and we'd love you to love it, too. We hope the following info is helpful as you think about experiencing Sunday with us.
______________________________________________
If you're coming this Sunday, we can't wait to see you. We have two identical services every Sunday at 9:00 am and 11:00 am. Sunday worship gatherings are a special time when we gather to worship God primarily through singing together and by hearing His Word preached. There are also opportunities to worship by giving of our finances and partaking in communion. The atmosphere is relaxed, and we know that means different things for different people.  Because of this You will see people dressed in everything from a suit and tie, to shorts and flip flops. Sunday gatherings are for everyone. Whether you've been walking with Jesus for most of your life or you're a skeptic or you've left church, YOU are welcome and wanted at Compass.
Between the first and second services we have intentionally created some space for people to connect with one another.  From 10:15  to 11:00 we invite you to grab a cup of coffee, a snack and either catch up with someone you know or meet someone you don't.
Our Compass Kids program is available for kids 25 months - 5th grade.  Nursery is available for children birth - 24 months.  These programs are available during both our first and second services.  When you arrive there will be helpful greeters that would love to help get your little ones signed up and connected.  
We exist to help people discover Jesus and find their place in His story, so no matter where you are at in that process, we look forward to walking with you.
______________________________________________
We want to connect with you!
Sign up for our text and emails updates so you won't miss any of the exciting things happening at Compass.